Understanding Universal Credit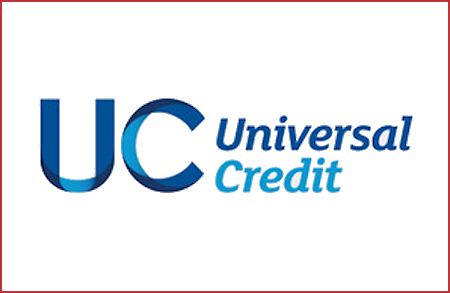 Universal Credit is a new benefit for working age people that replaces a number of existing benefits and tax credits. It is designed to support people who have a low (or no) income with their basic living expenses and housing costs. Universal Credit is gradually rolling out across Great Britain, with all areas being included by Spring 2016.
Universal Credit is different to other existing benefits. The main difference being Universal Credit is paid once a month on the same date each month, directly to the claimant. This is so that receiving benefits is similar to getting paid a regular wage from an employer. Although Universal Credit is made up of different elements they are not individually identified, a recipient will need to decide how much to set aside for each expense. The biggest change is the housing costs element is paid directly to the claimant and not to the landlord or letting agent.
There are limitations on who can claim and these vary from area to area. In all cases a new claim can only be made for Universal Credit if the individual in question is out of work or has very low earnings, is not disabled and is not already claiming Jobseekers Allowance.
From February 2015, and into early 2016, Universal Credit is being gradually rolled out across the whole of Great Britain
From early 2016 all new benefit claims by single jobseekers will be for Universal Credit not existing benefits and tax credits
In 2017 new claims by all groups will be for Universal Credit not existing benefits and tax credits
Existing benefit and tax credit claimants who do not have a change of circumstance will not be affected until 2018 at the earliest. No timetable has been announced for when this group will be brought into Universal Credit.
The Government accelerated the roll out of the scheme and an additional 60+ sites went live with universal credit in February 2015 of which Southend was one. Initially only single, childless people claiming job seekers allowance were to be assessed for universal credit. By the end of 2015/16 all new claims for job seekers from single people, couples and families will be assessed for universal credit.
Pensioner claims will not be part of the transfer to Universal Credit and the 6,000+ pension claims in the Southend area will remain with the Council. The Council will also remain responsible for the Essential Living Fund, Discretionary Housing Payments, exempt accommodation and Local Council Tax Support.
We are happy to offer half an hour of face-to-face advice to local landlords in difficult situations free of charge. Please telephone and ask to speak to Martin, Marcus or Crystal.
---
Crystal joined Pace in 2007 and was appointed to her current role of Managing Director in 2010, heading up the company founded by her father in 1994.
She is responsible for the daily operations of the business, whilst also ensuring the company is financially sound, has strategic direction and is planning for future growth.
Crystal takes a thoughtful and considered approach to all that she does, transferring her determination to deliver implicit care, attention and professionalism to every member of her team.
Pace employ 20 full time staff. Meet the key team members here.
---