Pace are professional, ARLA licenced, Sunday Times awarded, property agent specialists operating since 1994, providing a reliable and efficient lettings and management service for landlords and property investors.
Visit our welcoming and highly visible offices in Southend and you will find a convenient, competitive and highly comprehensive property solution – we are open 7 days a week and evenings.
As a family-run firm, we pride ourselves in delivering a flexible, personalised service and offer at all times, a standard of individual care and professionalism which you will find second to none – a reflection, we believe, of why so many landlords trust their investments to Pace.
Why Landlords Choose Pace?
We are industry-qualified and professionally equipped to negotiate the very best rental returns for your property. You need look no further for highly competitive terms and clear, concise guidance in the varied and often complex areas of landlord compliance.
We stay ahead of the field by combining traditional values such as honesty, fairness and respect, with the very latest training and technologies to deliver a cutting edge service. You can be confident that we will swiftly find you suitable tenants, maximising your investment from the outset.
You will receive regular updates throughout. Your dedicated property manager will get to know you, your property and your tenant – not only to fully identify and meet your requirements, but to exceed your expectations.
We are proud of our fully qualified, highly trained staff who are local market and industry experts. Their knowledge, drive and professionalism ensure your property is proactively looked after and your investment is protected.
But don't just take our word for it, take a look at some of the many testimonials from landlords who trust the successful management of their properties to Pace; as well as the awards we have won for our lettings business. They are delighted with the standard of care and professionalism we provide and are more than happy to say so. We hope to warmly welcome you on board to find out for yourself.
Click here for further details of our fixed price lettings fees.
Aren't all mortgage companies the same?
Far from it… check out the short video below that explains how Zing are different from most high street mortgage lenders such as banks and building societies…
Once you've found your perfect property, you'll probably need to arrange a mortgage to finance the purchase of your new home.
Zing Mortgages work with Pace and can help you with this part of the property buying process.
We understand that organising a mortgage can be a daunting prospect. There are different industry terms and interest rates, paperwork to complete and a lot of financial jargon.
Zing Mortgages is a local company that gives professional and independent mortgage advice to Pace customers.
Finding the right mortgage is essential, which is why it is important to seek professional advice before you make a decision. We are always happy to call you if you would like an initial, no obligation chat.
---
What to do next?
Discover some great new deals on mortgages at our mortgage microsite!
Discover more about the Zing Mortgages "Help to Buy Scheme"
Choose a great mortgage deal that's right for you
Find out about different mortgage types
Learn more about what really makes a good mortgage rate.
| | |
| --- | --- |
| Want to find out more? | Zing! |
---
Important
Your home may be repossessed if you do not keep up repayments on your mortgage.
There will be a fee for mortgage advice.
The actual amount you pay will depend upon your circumstances.
The fee is up to 1% but a typical fee is £399.
Specialist insurance for landlords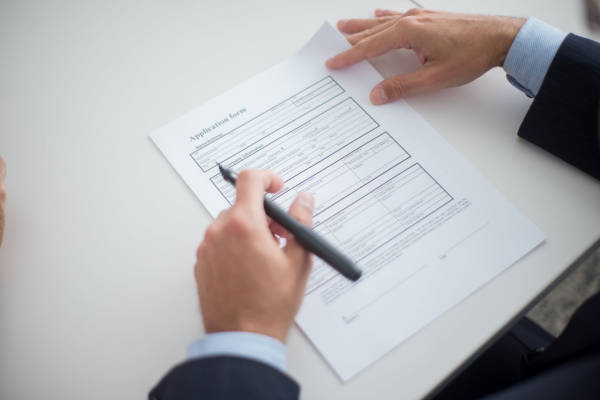 The majority of landlords in the UK are exposed to unnecessary risk because they don't have adequate insurance. GoodLord's covers not only your building, but can provide contents cover, protection against your tenant defaulting on rent, or 90 day cover for empty property. They tailor their solutions whether your property is furnished or not.
Rent guarantee
Our Rent Guarantee offers peace of mind when it comes to the protection of your monthly rental payments. Pace purchase an insurance policy, which we are the policyholder of, and you the client have an interest in our policy. You will receive your full monthly rent for up to six months from the initial date of the rental arrears along with £50,000 of legal expenses and eviction costs. Once possession has been regained of your property and while it remains vacant you will receive 50% of the rent paid for up to two months.
Further details on pricing can be found here.
Comprehensive buildings insurance
Goodlords comprehensive buildings insurance not only protects you against all the things you would expect, but it's also there to help with a lot more besides, including 90 day cover when your property is empty and loss of rent and re-letting costs.  If you have got more than one property why not take out our Landlord's Portfolio Insurance?  You could save up to 45% compared to some policies and you'll only have one renewal date to worry about.
Contents cover for rented properties
Whether your property is let fully-furnished or you've only left white-goods, carpets and curtains, you still need insurance.  In fact, as a landlord you need cover in case the tenant or one of your employees has an accident at your property such as tripping on a carpet or burning themselves on a faulty cooker. Goodlords provides all the cover you may need.

Contents insurance, It's really quick and easy to get covered.
Pace Property Lettings and Management Limited is an Introducer Appointed Representative of Goodlord Protect Limited for general insurance products and credit broking which is authorised and regulated by the Financial Conduct Authority for insurance distribution.