Pace is very proud of having won a number of extremely prestigious awards. We believe this stands as testimony to the high standards that we maintain in all areas of our business. This includes our lettings, sales and property management divisions.
April 2021
ESTAS – 99% Score
PACE is very proud to have achieved a 99% score on the ESTAS review platform. With 44 reviews (and counting…), we are genuinely thrilled that our clients including tenants, buyers, landlords and vendors alike were able to score Pace so highly.
In addition, it has been particularly pleasing to see personal mentions referencing the specific property consultants involved – lettings & sales is a tough job and we know the whole team appreciates this positive and valuable feedback!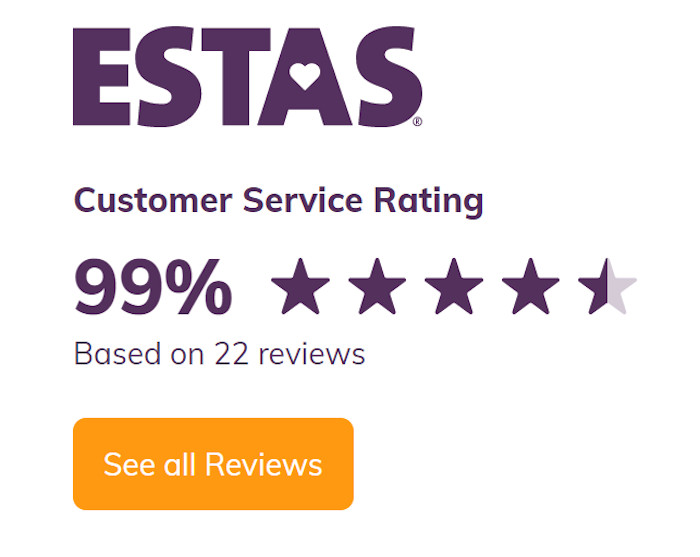 British Property Awards, Gold Winner
January 2020
Best Southend-on-Sea Agent – Gold Winner
PACE have just won The British Property Lettings Award for a second year running, once again being named best Letting Agent in Southend-on-Sea.
The team is certainly having a positive impact on the public's perception of lettings agencies, having beaten off stiff competition to emerge as Gold medal winners.
With customer satisfaction underpinning every aspect of its service offering, Pace was chosen because of its exceptional level of customer service and honest advice.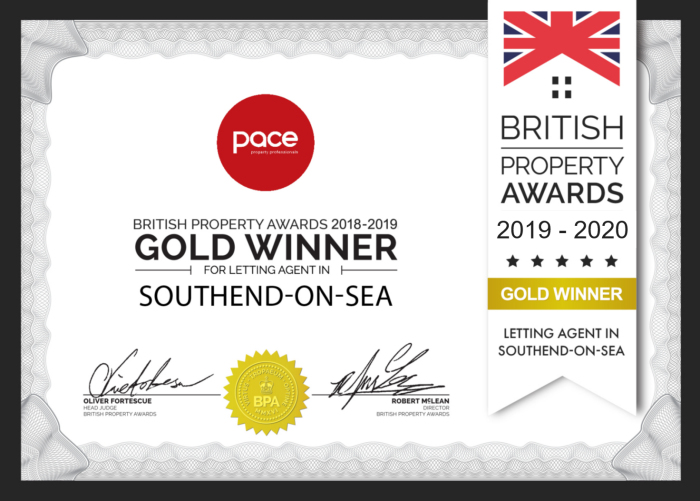 Sunday Times Lettings Agency Award
Best Single Office Lettings Agent, East of England – Silver Award
Southend-based Pace has recently been listed among the UK's top lettings agents having been granted a prestigious annual Sunday Times Letting Agency Award.
Judges were impressed by PACE's implementation of a new, transparent fee structure which has been a bold innovation for this year. The model offers a key point of difference for consumers as fees are varied according to the service as opposed to the capital value, resulting in clarity and fairness.
"As noted by the judging panel, our provision of a transparent, fixed fee pricing structure with no hidden fees or extras, underlines our ethical and honest approach to working with landlords, tenants and the lettings industry as a whole."
Southend on Sea STARS awards
December 2013
"Partnership" Category – Runner Up
Pace is especially pleased to be recognised in this local award category, particularly as it's for work undertaken that benefits the housing market in Southend On Sea as a whole. The award is recognition of the hardwork and long hours of our Branch Manager, Martin Ransom, has dedicated to SEAL.
Martin is one of the key individuals responsible for establishing SEAL (The South East Alliance of Landlords, Agents and Residents), an action group which has successfully managed to offer Southend Borough Council a workable, realistic alternative to selective licensing for the PRS in the area.
Southend-on-Sea Borough Council opened a public consultation relating to a specific area where selective licensing for the PRS was being proposed. Despite responding individually, many landlords, residents and managing agents felt their views were not being heard. Therefore, Martin Ransom suggested establishing the group SEAL, to coordinate a more official and professional response to the Council.
A year on, the successful outcome of Martin's efforts is evident. SEAL has entered into a formal partnership with the Council to improve sub-standard living accommodation, poor management of some private rented properties and also reduce anti-social behavior. Landlords and agents are encouraged to become SEAL members which means abiding by a strict code of conduct.
Sunday Times Lettings Agency of the Year
December 2012
Best Single Branch Agency – Silver Award
Pace is truly delighted to win this very prestigious award. We were initially stunned to learn that this category alone attracted over 1600 entrants, so to have been placed second and win the Silver Award is a fantastic achievement!
As Peter Knight, Chairman of the event organisers Estate Agency Events commented; "Whilst there has been much talk of the need to establish minimum standards for lettings agents, I am delighted that these awards can shine a light on those firms that are exceeding standards at every level within an increasingly competitive industry."
Well said Peter.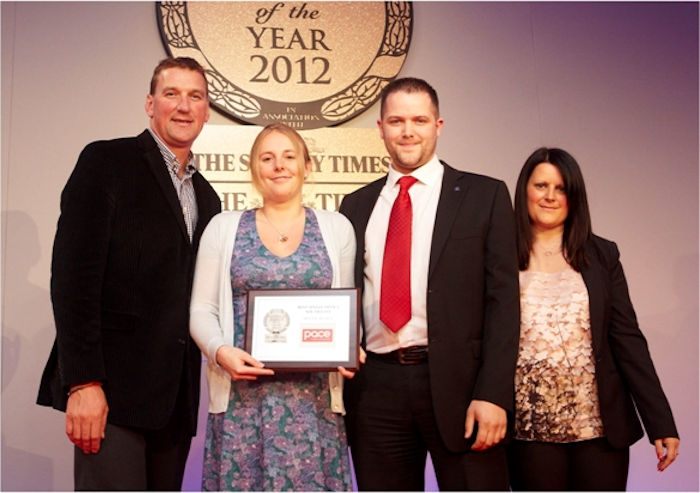 UK Landlord Accreditation Partnership
March 2012
Best Letting Agent of the Year
Southend based Lettings and Estate Agent, PACE, is proud to be coined 'Best Letting Agent of the Year' at this year's UK Landlord Accreditation Partnership (UKLAP) Awards in association with the London Landlord Accreditation Scheme (LLAS).
PACE was chosen as the overall winner due to its high level of customer service and honest advice. Judges were particularly impressed by the company's ethical approach to all property matters which saw it surpass 14 other shortlisted agents, including Oakland Estates Ltd, Cromwood Ltd and Upad, to name a few.
The award recognises PACE's commitment to truly understanding the specific needs of its landlords and its tenants. This is demonstrated by the fact that 35% of PACE's managed tenants have been remained in their tenancies for over 3 years.
UK Landlord Accreditation Partnership
March 2012
Best Portfolio Landlord of The Year with 20 plus properties – Runner Up
PACE was also congratulated for its exemplary management of its company-owned property portfolio. In particular, judges were impressed with how voids against its own properties have been reduced by 52% from 2008 to 2011, demonstrating a huge commitment to delivering an exceptional service.
Focusing heavily on capturing customer feedback to constantly review its service offering, the judges felt confident in PACE's assertion that it is highly regarded by its clients.