Forthcoming changes to Government benefits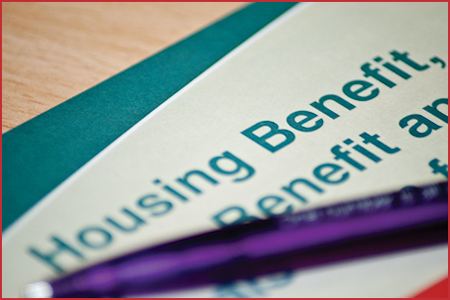 Legislation is in draft and will soon be passed to freeze working age benefits, such as local housing allowance and Tax Credits. This will take effect from April 2016 and will remain for four years.
Housing Benefit
The Budget Statement earlier this year confirmed that from April 2016 the period over which a Housing Benefit claim can be backdated will reduce from six months to just four weeks. It is unclear if this is just for working age Housing Benefit only or whether it will also apply to the Pension Credit age regulations (where the current backdating limit is 3 months).
From 1 April 2017, 18 to 21-year-olds who are out of work and claiming Universal Credit will no longer be able to receive housing benefit. This does not include those who are in the equivalent of the Employment and Support Allowance support group.
It also excludes anyone in the following situations: Care leavers, couples where one is over 21 or falls into another exempt group, claimants responsible for a child, claimants living in temporary accommodation, claimants living in specified accommodation, which is any housing that provides care, support, or supervision (as these will continue to be funded by Housing Benefit), newly unemployed claimants who were continuously in work for the preceding six months (those who do not find work again within six months will no longer be exempt) and claimants already in receipt of housing benefit.
The Department of Work and Pensions also intends to add an exemption for those that cannot live with their parents, for example, if they are estranged.
Benefit cap
The total amount of benefits a household (couples or single parents) with one child or more, or couples without children, can claim will fall from £26,000 a year to £23,000 a year for those living in London and to £20,000 for those outside the capital from April 2016.
For single adult households without children, the cap will be £15,410 a year for those living in London and £13,400 for those living outside the capital. 'London' is defined as all 32 London boroughs that make up the Greater London area, plus the City of London.
Up to now 45% of households affected by the cap have been in London. Those who exceed the cap receive a cut to Housing Benefit. The benefits excluded from the cap include: Working Tax Credit, Disability Living Allowance, Personal Independence Payments and the Work Related Activity Group (WRAG) element of Employment and Support Allowance (ESA).
Posted by Crystal Horwood; Manging Director at Pace Properties, family-owned independent Estate Agents in Southend-on Sea.
We are happy to offer half an hour of face-to-face advice to local landlords in difficult situations free of charge. Please telephone and ask to speak to Martin, Marcus or Crystal.