What does exchanging contracts really mean?
With your property for sale in Southend and potential buyers requesting appointments to view, the sales process is underway. After you have accepted an offer for your property, any professional estate agent in Southend will guide you through the next steps to ensure your house sale completes successfully.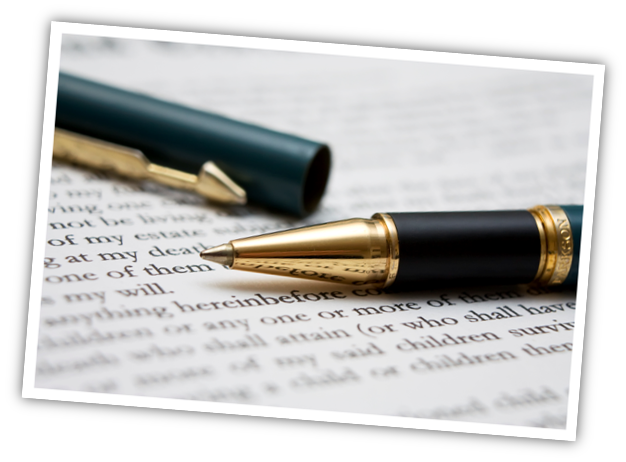 The next major milestone in the selling process is when both the buyer and seller sign identical contracts. Only when these official documents are formally exchanged does the deal become legally binding.
Up to that point, either side can pull out of the deal, usually without penalty1. (However, if a seller or an estate agent has failed to disclose information that affects the value or 'attractiveness' of the property, you may be expected to cover the fees of the other parties involved). Between exchanging contracts and completing the sale, either side will almost certainly pay major penalties if they decide not to continue with the sale/purchase. However, it's extremely unusual for anyone to pull out after exchanging contracts, and in practical terms, this is when you can breathe a sigh of relief – you can be pretty sure your house sale will go through.
How do I exchange contracts?
Contracts are usually exchanged 7 to 28 days before completion at an agreed date and time– usually at 12 noon on any given day. If you have a solicitor or conveyancer, they will exchange contracts for you.
This is usually done by both solicitors and/or conveyancers reading out the contracts over the telephone (which is recorded) to make sure the contracts are identical, and they are then sent immediately to one another by post.
If you are in a chain, your solicitor/conveyancer will do the same thing, but will only release the contract for exchange if all parties in the chain are happy to go proceed. This means if one person pulls out or delays, everything gets held up. Once you have exchanged contracts you will be in a legally binding contract to sell the property. If you do not go ahead with the sale you could be sued. However, if your buyer decides to stop the purchase, you can keep their deposit and sue them. Southend estate agents will usually call to tell you when contracts have been exchanged.
What happens after exchanging contracts?
Reaching the exchange of contracts is the difficult part – after that it should be straight forward. The next and final step is completion – when your buyer takes possession of the property and can move in. Again, your estate agent will work with you, your solicitor, buyers and mortgage lenders to ensure monies are transferred and keys handed over on the agreed date.
1 This article refers to property being sold in England. Law may vary in other countries.
Marcus James is Lettings Manager at Pace, an independent Southend on Sea Letting Agent. He deals with every aspect of the property letting process, providing expert and candid advice together with tailor-made marketing plans for each property he lists for rental.
Marcus prides himself on ensuring our landlord clients get the best return in the right timeframe for their investments by conducting rental appraisals, letting viewings and oversees the running of the lettings department.