Local area guide to the Rayleigh area, near Southend on Sea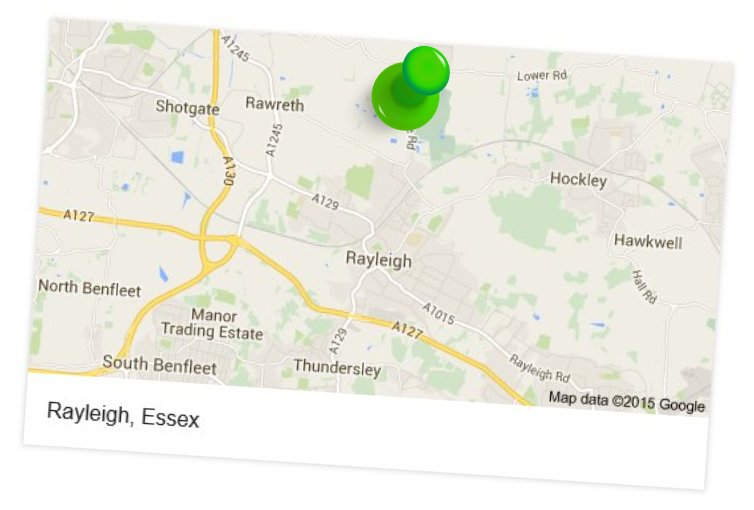 As a Lettings Agency in Southend, our clients often ask us about local amenities in popular local neighbourhoods. Therefore, we've put together the following information which we hope will give you a feel for the popular area of Rayleigh.
General Information and points of interest
Rayleigh is located within the civil parish of Rochford, found between Chelmsford and Southend, 32 miles east of central London. The last census in 2011 showed the population to be approximately 32,000, a rise of 2,000 since the previous census 10 years earlier.
The town is full of history and has one of the best Norman castle locations in Essex, now a National trust site. Rayleigh Castle existed at the time of the Domesday Book in 1086. It was probably erected by Sweyn of Essex, shortly after the Norman Conquest and was in use until the 13th century. The nearby windmill, now operated by Rochford District Council, houses a display on the history of the castle mound. The town was once renowned for its wooded forests that royalty claimed as Hunting grounds which saw many monarchs visiting the area.
The town also boasts both the smallest and oldest Council house in the UK: The Dutch Cottage, a small thatched house dating back to 1612. The unusual octagonal structure is said to serve several functions. It is strong, relatively easy to thatch, and provides the occupants with a more panoramic view. Also, for the superstitious, the lack of right angles prevented evil spirits from lurking in wait around a corner!
Each Wednesday, there is a lively outdoor market in the town's High Street which dates back to before 1181 when it was inscribed in the Exchequer Records of Henry II. In recent years the market has seen a regeneration, with many new stalls and a wider choice of goods available.
If you are looking for a local interest group, Rayleigh has one of the largest Horticultural Societies in Essex with over 1000 members. It attracts people ranging from the professional grower who likes to show their produce in competitions to the amateur who likes to potter in the garden.
For music lovers, there are a number of options from modern to classical music. Rayleigh Brass is a popular brass band which has been established in South Essex for almost one hundred years. The members play a varied programme to a high standard and have a reputation for a progressive and changing repertoire of music.
Rayleigh has a number of open spaces, parks and playing fields. The King George V Playing Field is close to the town centre, has a children's play area, football pitches and is also home to the Rayleigh skate park. The area boasts a green flag and is recognised nationally as one of the best parks in the county by the charity Keep Britain Tidy. A Green Flag flies overhead as a sign to visitors that the space boasts the highest possible standards, is beautifully maintained and has excellent facilities.
Transport
London is easily accessible by train from Rayleigh. The town has its own railway station which is part of the Southend Victoria to London Liverpool Street route. Journey times are approximately 45 minutes with trains running every 15 minutes and more frequently during the rush hour. Train services are provided by Abellio Greater Anglia and current timetables can be downloaded here.
Rayleigh has good bus links to both Southend and the surrounding areas, with popular services including Arriva Southend's route 1, 7 and 8 services, and First Essex's route 20 and 25 services. For information about routes and fares visit Arrivabus website and/or the Firstgroup website. There is also a limited stop coach service to and from Stansted Airport and regular services to Southend University Hospital.
We're also lucky to have Southend Airport offering numerous routes within the UK and further afield into Europe. Airlines currently operating from Southend include Aer Lingus, EasyJet, FlyBe and Skyworks. Tour operators include First Choice and Thomson.
Education
Within Rayleigh, admissions to both primary and secondary schools are managed by Essex County Council. Families with young children choosing to live in Rayleigh have a good choice of state infant, junior schools and day nurseries within the area, including Rayleigh Primary School, Grove Wood Primary School and Wyburnd Primary School.
For older children requiring secondary education, there is The Fitzwimarc School, a mixed school with approximately 1350 pupils which has served the town of Rayleigh for over 75 years. There is also the Sweye Park School, an academy school which opened a new state of the art sixth form in 2014.
Essex retains a selective education policy and the Southend Boys and Girls Grammar schools are both popular choices with parents. Essex grammar school admissions are managed by the Consortium of Selective Schools in Essex (CSSE), Telephone: 01245 348257. The office is open 9am to 4.30pm Monday to Friday, term time only.
Healthcare
The Southend University Hospital is the main hospital for the area and has an Accident & Emergency Department.
For non-emergency care, The A href="http://www.nhs.uk/Service-Search/GP/LocationSearch/4″>NHS website offers a search facility which will return a comprehensive listing of all local GP surgeries and health centres, in the area
However, the two main surgeries for Rayleigh are:
Refuse and recycling
To find out which day your refuse and recycling will be collected in Rayleigh, please visit the Rochford District Council website for full details. There is also a downloadable calendar which details of collections by type and date.
Shopping and entertainment
Visitors and residents will find a wide choice of pubs and restaurants in the town, an enjoyable Indoor Market in Rayleigh Lanes, and the previously mentioned growing outdoor market that's held weekly. A walk along the High Street will also please the most hardened of shoppers. However, for a greater choice, there are also two large shopping centres in nearby Southend and a number of retail parks on the outskirts of the town. Leigh-on-Sea is only a short drive away for more independent outlets and a wide choice of restaurants and cafes.