Making strides!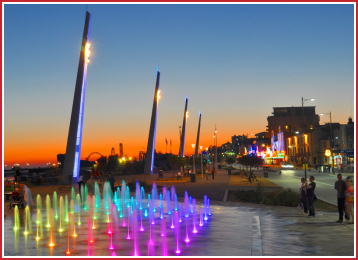 Members of our Sales, Lettings and Property Management departments recently participated in a wellbeing at work course. The course, provided by Simply Stride, ran over several months, starting in a very cold January! The aim of the course was to look at ways of improving our physical and mental health inside and outside the work place. It covered several aspects including the importance of walking correctly, posture, a healthy work life balance, mindfulness and a balanced diet.
Starting off with brisk seafront walks in the dark after work, during a cold spring, it was initially difficult to keep our spirits up. However, over the weeks and months, the regular exercise and discussions, changing of our eating habits, coupled with lighter nights and warmer weather, everyone became more positive and motivated.
We all took away something different from the course and the feeling in the office is more calm and relaxed.
Everyone at Pace prides themselves on our high levels of customer service, in what can be a very stressful environment. So by taking part in the course we not only improved our own personal well-being but also our excellent customer service!
Marcus James is Lettings Manager at Pace, an independent Southend on Sea Letting Agent. He deals with every aspect of the property letting process, providing expert and candid advice together with tailor-made marketing plans for each property he lists for rental.
Marcus prides himself on ensuring our landlord clients get the best return in the right timeframe for their investments by conducting rental appraisals, letting viewings and oversees the running of the lettings department.