The Pace local area guide to Basildon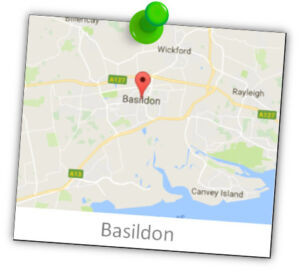 As a Lettings Agency and Estate Agent in Southend, our clients often ask us about local amenities in popular areas, such as Basildon. We've put together the following information which we hope will give you a feel for life in Basildon.
General Information
Basildon town is 32 miles east of central London, 11 miles south of Chelmsford and 10 miles west of Southend-on-Sea. It was built as a New Town after World War II, combining the villages of Pitsea, Laindon, Basildon and Vange, to accommodate the overspill of the London population. The Mother and Child statue in the town centre square by Maurice Lambert, was commissioned in 1959 to symbolise the town's growth. Also in the town centre is St. Martins Bell Tower – a unique, free-standing 85-foot tall, octagonal spire, facetted with glass and steel that houses six historic bells from the redundant church of St. Nicholas in Colchester, along with two new bells.
Another feature of the town is The Cat's Cradle Pussiwillow III Clock, that becomes animated every 15 minutes and with a full display of rotating and spinning taking place each hour. The clock was commissioned by Basildon New Town from the designer of the car in the film Chitty Chitty Bang Bang! Over the years Basildon has expanded, developed and modernised and with its miniature Hollywood-style sign "Basildon" sitting five feet tall, aimed at attracting more visitors and bringing the town in to the 21st Century, it's no surprise that today it is deemed to be one of the most densely populated areas of the county.
Basildon is also twinned with Heiligenhaus, Germany and Meaux, France. With its' excellent travel links to Central London via rail and road, the nearby M25 and over 4,500 parking spaces in the town centre which makes visiting by car is easy, the town has seen some major investments and developments with more also planned for the future. In recent years the town has seen a regeneration, with the Eastgate Shopping Centre being refurbished, the market upgraded with many new stalls, the development of Festival Leisure Park to house 15 restaurants, a bowling complex and cinema. The town is linked to some big names – in both retail and personality terms. Previously home to Ford, Carreras Tobacco, Yardley of London and Gordon's Gin whereas today it's a base for the CNH Tractor Plant and an Argos regional distribution centre. Costa Coffee has also located a huge roaster in the town dubbed "Paradise Street".
Denise Van Outen, boxer Terry Marsh, Alison Moyet, Depeche Mode and the creator of Bob the Builder are also from the town! There's no shortage of things to do in Basildon, with the town boasting fantastic sporting facilities. There's a leading leisure and sports centre in the area – Basildon Sporting Village offering two swimming pools, a regional gymnastics centre (home to South Essex Gymnastics Club as well as Olympic medallist Max Whitlock), an 8-court sports hall, top of the range gym, two group exercise studios, an indoor climbing wall, an athletics stadium and outdoor pitches. Plus, there is a leisure centre offering a fantastic array of sports including hockey, football, netball, cricket, badminton, basketball and volleyball For those who love the outdoors, Basildon has a number of open spaces, parks and playing fields.
There's nearby Nokes Park, a small reserve with a number of distinct habitats and Wat Tyler Country Park located on the Thames Estuary Marshes, with over 120 acres of thorn woodlands, adventure play areas, craft units, miniature rails, cafe and education centre. There's also an excellent Wakeboarding facility and for golf lovers, Basildon Golf Course, with views over the Estuary and Home of the British Open Putting Championship! For music and film lovers, there's The Towngate Theatre with regular shows, productions, tribute acts plus Cineworld, for all the new box office releases.
Transport
London is easily accessible by train from Basildon. The town has its own railway station which is part of the Southend Central to London Fenchurch Street route. Journey times to London are approximately 35 minutes with trains running frequently during the rush hour. Train services are provided by C2C and current timetables can be downloaded here.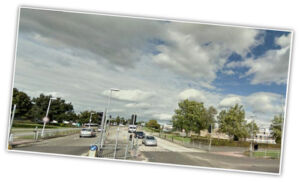 With easy access to A127 and A13 from the town, travel by car to Southend, other parts of Essex, London and beyond are very easy. Basildon has good bus links to both Southend and the surrounding areas, with popular services including First Essex's routes to Southend route 25/24A/25b/28, Route 5 to Pitsea (Tesco), 201 to Lakeside. For information about routes and fares click here.  There is also a regular hourly service to and from Stansted Airport X10 and regular services to Basildon University Hospital (Service 15, 100 and 200) Southend University Hospital (Service 20/21A/21B/25). We're also lucky to have Southend Airport offering numerous routes within the UK and further afield into Europe. Airlines currently operating from Southend include Aer Lingus, EasyJet, FlyBe and Skyworks. Tour operators include First Choice and Thomson.
Education
Within Basildon, admissions to both primary and secondary schools are managed by Essex County Council. Families with young children choosing to live in Basildon have a good choice of state infant, junior schools and day nurseries within the area. There are twelve primary schools to choose from, including;
Cherry Tree Primary School and Nursery – http://www.cherrytree-pri.essex.sch.uk
Fairhouse Primary School – www.fairhouseprimaryschool.co.uk
Greensted Infant School and Nursery – www.greensted-jun.essex.sch.uk/
Kingswood Primary School and Nursery – www.kingswoodprimaryschool.net
For older children, there are three junior school and three secondary schools to choose from, including;
Greensted Junior School – http://www.greensted-jun.essex.sch.uk/
The Basildon Lower Academy – www.basildonacademies.org.uk Plus, there is South Essex College for school leavers – https://www.southessex.ac.uk
Healthcare
Basildon University is the main hospital for the area and has an Accident & Emergency Department. The following link will take you to the 'Find Us' page.  For non-emergency care, there are many GP Surgeries in the Basildon area. The NHS website offers a search facility which will return a comprehensive listing of all local GP surgeries and health centres in Basildon.
Refuse and recycling
To find out which day your refuse and recycling will be collected, please visit the Basildon Borough Council website. There is a specific area where by entering your street name, you can determine your collection day. http://www.basildon.gov.uk/Rubbish.
Shopping Entertainment
Visitors and residents will find a wide choice of pubs and restaurants, a traditional market in the heart of the town on 4 days a week and the previously mentioned Eastgate Shopping Centre, plus Westgate Shopping Park in the town. A walk along the High Street will also please the most hardened of shoppers with the likes of Debenhams, ASDA Supercentre, H&M, SuperDry, TopShop. For more choice, there's the Mayflower retail park on the outskirts of town, plus there are also two large shopping centres in nearby Southend and Lakeside and Chelmsford within easy reach.