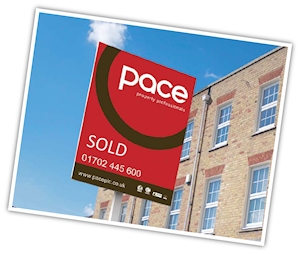 Choosing an estate agent to sell your home can be a daunting task. For most of us, selling a house is one of the greatest financial decisions we will make. For that reason, it is extremely important to select an estate agent who has your best interests at heart. The decision should not be based on who charges the lowest fees either. There are many other important factors that must be considered when choosing an estate agent in Southend-on-Sea to sell your property.
1. Ask people for their recommendations
Rather obvious? Yes, but you'd be surprised how many vendors simply choose the estate agent they drive past each day without really knowing much about them. Ask your friends, colleagues and neighbours who they have used in the past and which local Southend estate agents they would recommend.
2. Choose an agent that sells similar properties to yours
What particular type of property are you selling? Is it a four bedroom family home in an area with great schools or a stylish studio apartment in the town centre? This can help determine which Southend estate agent you choose. Some agents are general residential agents selling all types of homes but within a relatively small postcode area. Others may cover an entire county but specialise in particular types of property such as houses with stables, or homes with business premises like a shop or office. It is essential to choose an agent that has experience in selling the type of property you want to put on the market. This is because their reputation will attract particular types of potential buyers who will hopefully view and ultimately purchase your property.
3. Think like a buyer and put yourself in their shoes
When you're looking at property for sale in Southend, where would you look and what influences your decision? Walk around your local area spotting 'For Sale' boards, and even more importantly, 'Sold' boards. These agents must be communicating with potential buyers.
4. There is no need to sell & buy via the same agent
Just because you are buying a property from one particular Southend-on-Sea estate agents, doesn't mean it's necessarily the best agent to sell your property. What's important when selling isn't the same when you're buying.
5. Check the contract before you instruct an estate agent
It is essential to check the contract thoroughly. If necessary ask your solicitor to read it through first. Contracts can sometimes tie in vendors for long periods of time, so if you do encounter poor customer service or any other problems along the way, you might have to continue working together for quite some time and that could be detrimental to completing your sale.
6. How does the estate agency intends to market your property?
Which property portals do they use for advertising? Look at their property particulars and compare them to those of other estate agents. Do they take out weekly adverts in the local newspaper property supplement? Ask yourself "How will a potential buyer find my property if it's on the market with this agent?".
7. Check the estate agents' credentials and trading history
Sometimes this is easier said than done. However, you can ask if they are a member of any accreditation schemes and whether they hold any trade association memberships. Reputable agents will be member of the NAEA (the National Association of Estate Agents) and support The Property Ombudsman. There is plenty of information available online that will help you to check your chosen agency before you sign on the dotted line. If you keep these points in mind when choosing a Southend estate agent you should find a company that suits your needs, works hard to sell your property and that you can recommend to your friends and family in future.
Marcus James is Lettings Manager at Pace, an independent Southend on Sea Letting Agent. He deals with every aspect of the property letting process, providing expert and candid advice together with tailor-made marketing plans for each property he lists for rental.
Marcus prides himself on ensuring our landlord clients get the best return in the right timeframe for their investments by conducting rental appraisals, letting viewings and oversees the running of the lettings department.